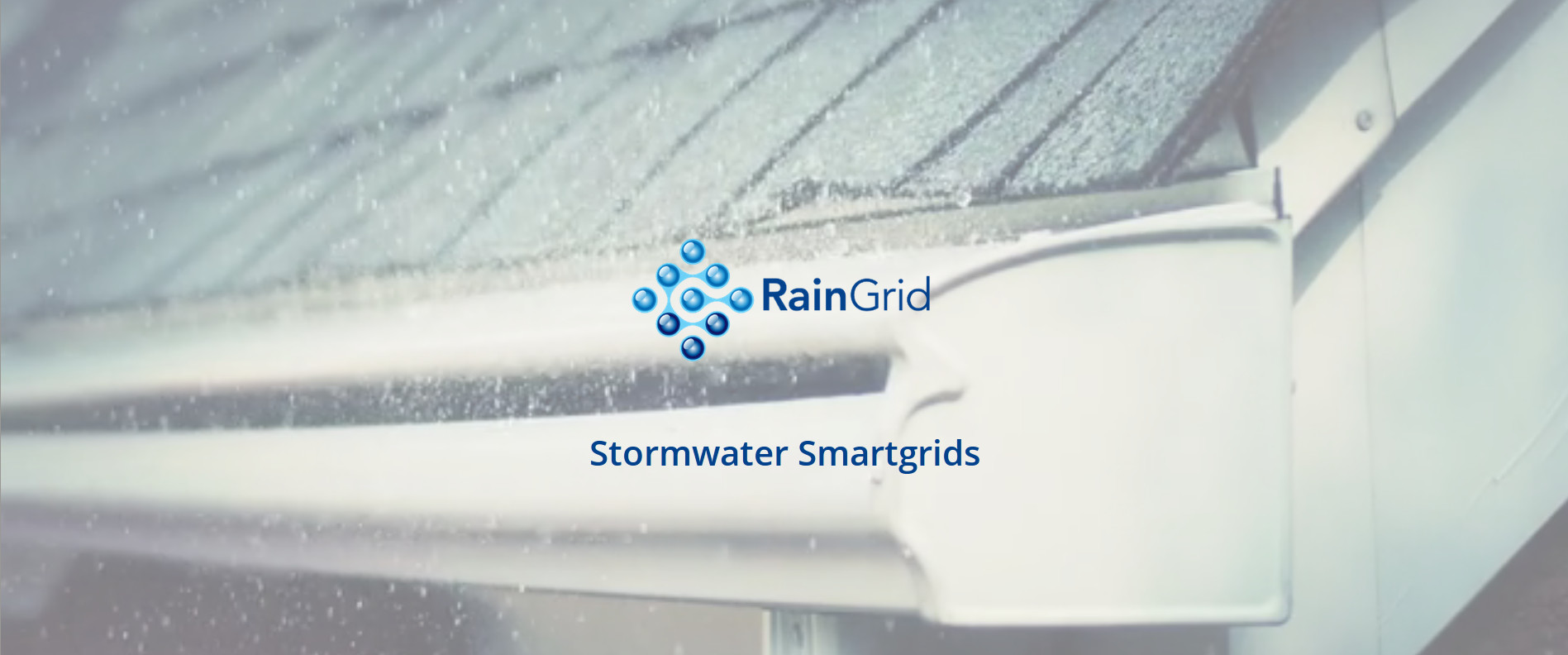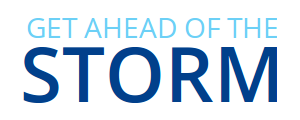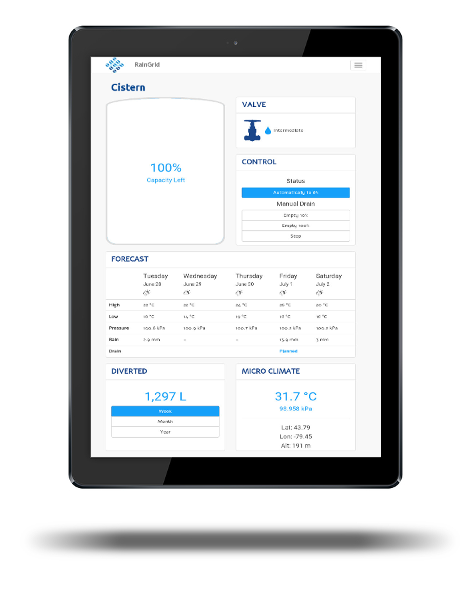 Rain Falls in Real Time
Our Stormwater Smartgrids help cities get ahead of the storm with:




flood resistant

scalable and

intelligent stormwater management
Re-Imagine Stormwater Resilient cities with the power of Smartgrids

Climate adaptation begins where the rain falls!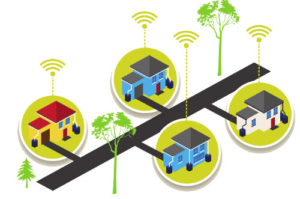 RainGrid is committed to a vision for our cities based on the belief that the path to clean water, climate resilience, and secure homes and neighbourhoods, begins where the rain falls.
We commit to bringing our clients the technology, planning capacity and engagement with their communities to treat rain as a resource. It facilitates to make low impact source protection solutions a budget, construction and social engagement priority.
This is our inspiration for RainGrid Stormwater Smartgrids, and a few of our friends share this vision.
"The fundamental changes that are required in order to cope with the new rainfall/runoff regime are to shift from draining and removing water from sites, to storing, detaining and infiltrating rainwater".

Canadian Water Network, Innovative Stormwater Management
"The reality of the situation is that the current approach to stormwater management has not yielded significant water quality improvements."

Water Environment Federation, Runoff to Results
"Retention-based stormwater controls provide such co-benefits as improved human health and wellness, decreased urban heat island effect, habitat creation, and increased property values. These practices also can reduce the need for gray infrastructure and detention basins."

Water Environment Federation, Runoff to Results
The dispersed infrastructure design provides relief to large geographic areas with little space, low cost, and no excavation requirement. Avoid serious flooding and improve your city's risk profile.
The new rainfall/runoff regime based on real-time storing, retaining and infiltrating rainwater, requires we build Community Utilities with property owners as our fundamental partners.
RainGrid provides utility grade infrastructure field maintenance, and excellent online customer support for digital service end-users with our highly-trained and experienced specialists.
Raw weather, microclimate and rain diversion data is aggregated across Smartgrids and analyzed to produce the resources cities and businesses need to cut costs and improve their planning.
Protect Your City Today
Building climate resilient cities begins with stormwater programs served by the best tools. A RainGrid Stormwater Smartgrid starts with proven RainGrid Cisterns, either smart out of the box, or smart-ready analog. Demonstrated technology that serves residential/small IC&I lot-level retrofit needs.
Get in touch!
Together we can overcome our challenges, create sustainable utilities and protect our most valuable resource.
Contact RainGrid today and learn more about Stormwater Smartgrids.
Our Partners